The 25th edition of FISE Montpellier took centre stage from 25 to 29 May this year, the first time the event has been held in situ since 2019.
Redtorchers Jess and Kirby were lucky enough to be onsite to deliver live social media to fans worldwide so they were able to share in the amazing experience.
Jess took on the role of 'roaming' coverage, her responsibilities included getting exclusive rider and competition content which involved climbing up the ramps and stages to get the best view for cool tricks, moments, reaction shots and rider interviews.
Kirby was set up at base providing 'static' coverage which involved the management of competition livestreams (there were 11 in total), live coverage clipping as well as the posting of results and winning runs and other key content.
FISE Montpellier has become something of a Mecca for action sports. 2022 had even greater meaning and evoked even greater interest for 2 main reasons:
post-pandemic: audiences were keener than ever to engage onsite and via social after 2 years of virtual isolation
post-Olympic Games: the inclusion of BMX Street, Skateboard and Sport Climbing at #Tokyo2020 elevated exposure and interest in these sports
FISE Montpellier is a stunning event that attracts 600,000 people over 5 days of action, along the banks of the river Lez.
Having grown year on year since its inception in 1997, the reasons for its success are simple:
making action sports and the event experience more relevant to more people
knowing your youth target audience and catering to its interests, behaviours and motivations
realising how incredibly cool action sports are: their alignment with youth culture; the best athletes in the world performing gravity-defying tricks with serious guts and determination
attending is free – its inclusive and accessible to everyone
communicating with its target audiences in authentic ways – providing what they want, how they want it, in their own languages
enhancing the onsite experience by specifically designed displays, purchase opportunities and cultural experiences.
knowing the FISE Montpellier audience better than anyone – as the Hurricane team do – and ensuring that the event is successful and relevant to its audiences
Redtorch is proud to have worked with Hurricane since 2015. As life returns to normal, we're looking forward to collaborating on the FISE World Series as it goes from strength to strength.
"I've been managing live event social media for over 4 years and the keys to success have become self evident:

1. A huge amount of planning (I rehearse, then rehearse again… and again).
2. Manage clients' expectations about content output – no one likes last minute surprises.
3. Teamwork – it helps that the core Redtorch team have worked together for a number of years so know each other, and our roles, inside out."

Jess Reus

Senior Campaign Manager, Redtorch
Get in touch with Jonny to find out more and learn how Redtorch can help you grow your audience.
---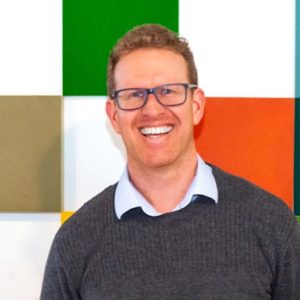 Family-man and entrepreneur. Loves a BBQ on the beach with friends (whatever the weather) as much as running across the North Downs (whatever the weather) with Meggie (my dog) by my side.
My most memorable sporting moment is … 
Spectating: the 2003 Rugby World Cup final, watching Jonny Wilkinson's drop goal sail through the posts, made better through watching it in the Walkabout bar in Covent Garden.
Participating: lining up for Auckland University Colts in my first game in New Zealand back in 1997. It was one of those moments where you step up and be counted or get stepped on. Thankfully I chose the former.
I am happiest when ...
On skis – water or snow – doesn't matter. Ideally with my family in tow.
The sports person that best represent me is … 
Richard Hill (former England Rugby No. 6) – nothing flash, quietly going about his business delivering high performance and inspiring those around him.
The three things at the top of my bucket list are …
1. Visit Mount Everest basecamp
2. To windsurf after work every day in the Summer
3. Learn how to play the Ukulele
 A quote I try to live my life by is ...
"Champions do extra."
All author posts