The Covid pandemic has caused a huge shift in consumer behaviour trends.
These charts explain some of the changes that marketing people need to recognise and respond to.
At Redtorch we grow audiences and commercial opportunities by identifying and responding to audience trends – or, even better, by creating trends. Those who fully understand their audience and are able to leverage them will be most successful.
There is an obvious challenge when working with audience groups rather than individual fans. Each audience comprises sub-groups of multiple demographics with very different life circumstances, motivations and challenges.
How can we best communicate with such diversity?
Audience segmentation – the part of audience analysis that identifies patterns among groups of people – is key. It allows rights holders and brands to identify and target sub-groups within an audience that are most likely to practise your sport or provide lucrative potential for sponsors, etc.
Two reasons: (a) consumers are becoming harder to reach, and (b) people expect personalisation.
If you can identify a group of people, all of whom share specific characteristics and needs, you can issue tailored communications this group will relate and respond to better. This results in greater behavioural change within the group.
Briefly, audience segments can:
improve the focus of marketing activities
ensure a customer-first strategy
identify new commercial opportunities
brief new creative strategies
inform media buying to achieve better ROI
increase engagement and audience retention
Everton Football Club is a great example of the successful use of audience segmentation. Having adopted a segmentation approach, it was able to tailor communication and product initiatives. The result? 11,000 people on the Club's season ticket waiting list, a 10% growth in the number of young season ticket holders, and a 300% rise in Club membership. Consequently, Everton FC has a business case to build a new, bigger stadium to help achieve its growth aspirations.
Audience personas bring audience segments to life
Investing in audience segmentation only has value if it can be used to inform the marketing mix (product, price, place and promotion).
Audience personas are an excellent way to bring audience segments to life. They create a 'thinking tool' that encourage marketers to think differently and to use a customer-first mindset when developing new products, services or creative campaigns.
For example: if a priority audience segment is single parents from low-income families in urban locations, it could be brought to life as follows.
Paula is a 43-year-old single mum of a 9-year-old boy and 13-year-old girl. She lives in East London, works 3 days a week and loves spending time going for walks with her kids at the weekend. Paula swims once a week on Wednesday mornings. It's her quiet time as well as great exercise. As Paula only works 3 days per week, her income is limited. Her daughter is really sporty and loves playing hockey in her school team; her son loves gaming with friends.
If we put an actual face to Paula, it is easier to think like her and explore how she might respond to a new product or messages in a new campaign so we can optimise them.
Why is audience segmentation key to sport in 2021?
Audiences now consume media on multiple devices, channels and platforms. To gain their engagement with our sport, we need to map out customer journeys for target audience segments. Each journey will be different.
Never has there been so much choice about how to spend leisure time. Brands invest a lot of time and money on understanding customers and their journeys. They fight hard to capture attention and interest with their promotional campaigns.
If sport wants to compete in a direct-to-consumer world, it needs to think and act more like a brand. This means being much more customer focused.
A great place to start in 2021? Understand and segment your audience to create customer journeys that engage people directly with your sport.
---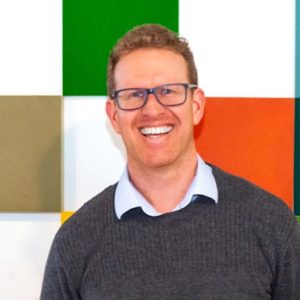 Family-man and entrepreneur. Loves a BBQ on the beach with friends (whatever the weather) as much as running across the North Downs (whatever the weather) with Meggie (my dog) by my side.
My most memorable sporting moment is … 
Spectating: the 2003 Rugby World Cup final, watching Jonny Wilkinson's drop goal sail through the posts, made better through watching it in the Walkabout bar in Covent Garden.
Participating: lining up for Auckland University Colts in my first game in New Zealand back in 1997. It was one of those moments where you step up and be counted or get stepped on. Thankfully I chose the former.
I am happiest when ...
On skis – water or snow – doesn't matter. Ideally with my family in tow.
The sports person that best represent me is … 
Richard Hill (former England Rugby No. 6) – nothing flash, quietly going about his business delivering high performance and inspiring those around him.
The three things at the top of my bucket list are …
1. Visit Mount Everest basecamp
2. To windsurf after work every day in the Summer
3. Learn how to play the Ukulele
 A quote I try to live my life by is ...
"Champions do extra."
All author posts