There were three new sports in the Tokyo 2020 Olympic programme:  skateboarding, surfing and sport climbing. Last month, the International Olympic Committee (IOC) confirmed that these would also be included at the Los Angeles 2028 Games.
We know that the IOC wants to increase the relevance of the Olympic Games and make it more attractive to younger audiences. Skateboarding, surfing and sport climbing tick both these boxes.
What else do these three sports have in common? A massive recreational audience: people who participate in their sport for reasons such as mental wellbeing, physical fitness, social interaction or general relaxation – not for competition reasons.
The leading rights holders of surfing, sport climbing and skateboarding estimate there are 35m, 45m and 85m participants in their sports respectively worldwide.
The possibility to convert these recreational participants into fans of the competitive side of sport is incredibly attractive to the IOC.
While some of the larger International Federations (IFs), such as football and tennis, have the brand strength and broadcast reach to engage recreational audiences – generating financial success in the process – many smaller organisations have struggled to achieve the same annual growth.
I believe these IFs need to take a different approach in raising their profiles, especially if they want to compete effectively for audience attention between Games. The best way for them to do so is using digital and social media to access their recreational markets, rather than fans of their sports competition, the sheer size of which demonstrates the enormous opportunities for growth.
Take swimming as an example. It's the fourth most popular recreational sport in the United States, according to the Centres for Disease Control and Prevention after walking, running, and cycling, with an estimated 91 million Americans swimming every year in oceans, lakes and rivers, not in a competition pool.
Swim Australia estimate six million Australians swim every year. Sport England's Active Lives Adult Survey estimates four million adults in England swim every year.
What about sports which have not been included in the Los Angeles 2028 Olympic programme to date? Take weightlifting, boxing and modern pentathlon. Governance issues aside, I think weightlifting and boxing are most likely to be re-admitted, in large part due to the size of weightlifting's recreational audience and global interest in consuming boxing.
These are perfect examples of why IFs, especially those mainly using event-based content, should consider the question: Is it time for us to tap into the market of people who play our sport but aren't interested in our organisation or elite level competition?
My answer? A resounding yes!
So, how can your IFs take advantage of this potential?
Research your recreational audiences. Understand their demographics, motivations and behaviours – this is fundamental in designing a successful strategy for growth.
Consider your sport from a different angle, beyond the confines of elite competition. Shape your narrative to address the interests and motivations of your potential audience.
Develop a channel strategy that supports this growth. Can existing channels integrate recreational content, or should you explore new dedicated channels to be relevant amongst the recreational audience?
See how other IFs are successfully expanding outside of elite competition using campaigns and events. The International Canoe Federation introduced #Paddle100 in 2021 to raise its appeal with audiences interested in canoeing for adventure travel reasons and gained new sponsorship in the process. The World Athletics Half Marathon Championships integrates a mass participation event for recreational runners.
To sum up: now is the time to take a deep-dive into the recreational side of your sport. Create a strategy that builds your brand among these audiences and the benefits could be huge:
You will become more relevant to a much larger audience
You will be able to turn participation into consumption as people who enjoy playing your sport become people who enjoy consuming your content
Your commercial potential will increase
Your sport will become of interest to new industries and brands relevant to your recreational audience e.g. if your recreational audience participates for health and wellbeing reasons, it enables you to access the growing wellness economy, valued at $4.4 trillion (£3.3 trillion/€4.1 trillion) in 2020 and expected to grow to a $7 trillion (£5.4 trillion/€6.4 trillion) industry by 2025 (source: Global Wellness Institute).
A final benefit is your sport will have a far stronger case to maintain its place on – or re-join – the Olympic programme.
That's not a bad motivation!
Get in touch with Jonny to find out how Redtorch can help to grow your audience!
---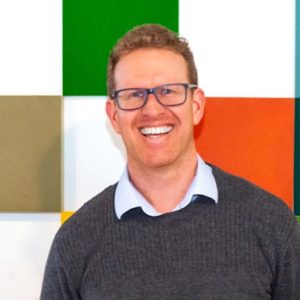 Family-man and entrepreneur. Loves a BBQ on the beach with friends (whatever the weather) as much as running across the North Downs (whatever the weather) with Meggie (my dog) by my side.
My most memorable sporting moment is … 
Spectating: the 2003 Rugby World Cup final, watching Jonny Wilkinson's drop goal sail through the posts, made better through watching it in the Walkabout bar in Covent Garden.
Participating: lining up for Auckland University Colts in my first game in New Zealand back in 1997. It was one of those moments where you step up and be counted or get stepped on. Thankfully I chose the former.
I am happiest when ...
On skis – water or snow – doesn't matter. Ideally with my family in tow.
The sports person that best represent me is … 
Richard Hill (former England Rugby No. 6) – nothing flash, quietly going about his business delivering high performance and inspiring those around him.
The three things at the top of my bucket list are …
1. Visit Mount Everest basecamp
2. To windsurf after work every day in the Summer
3. Learn how to play the Ukulele
 A quote I try to live my life by is ...
"Champions do extra."
All author posts