Redtorch is pleased to share the message of sustainability in sport through sponsorship of The Spot 2023.
On the 8 and 9 May, The Spot is bringing together sports industry leaders, investors and experts to network, learn and collaborate. This year's aim is to make sustainability a top priority so that it becomes the new normal.
The Sports for Nature survey – run from the Redtorch stand at the event – is designed to help achieve this goal by acting as a catalyst for igniting key conversations about the importance of nature in sport.
The survey also accompanies the climax of the Sports for Nature Challenge powered by Sails of Change – helping industry stakeholders look for and implement innovative solutions that enhance biodiversity conservation within sport – with the winners being announced onsite.
Redtorch, ThinkSport and Sails of Change will release a report formed from the survey findings, alongside expert commentary from the International Union for Conservation of Nature (IUCN), The Shift Agency, the Sustainable Mountain Alliance, and the Sustainable Sports Lab.
This report will help create a benchmark that measures the development of our industry's attitudes over time, and highlights key areas in need of greater support to become sustainable.
Redtorch looks to lead by example. It is passionate about reducing its impact on the planet and is actively working towards becoming carbon neutral: a company emissions analysis has been completed and a series of actions to reduce/offset its carbon emissions is about to be implemented.
"The sports industry needs to acknowledge the importance of sustainability and biodiversity and understands their impact on the planet. Our industry is inextricably linked with nature. Can you imagine football without grass, swimming without water, or running without clean air?

We are very excited to be working on this project to help make sure that the sports we love are sustainable in the future."
Jonny Murch, Redtorch CEO
---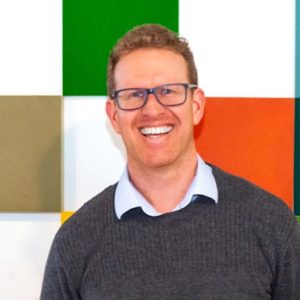 Family-man and entrepreneur. Loves a BBQ on the beach with friends (whatever the weather) as much as running across the North Downs (whatever the weather) with Meggie (my dog) by my side.
My most memorable sporting moment is … 
Spectating: the 2003 Rugby World Cup final, watching Jonny Wilkinson's drop goal sail through the posts, made better through watching it in the Walkabout bar in Covent Garden.
Participating: lining up for Auckland University Colts in my first game in New Zealand back in 1997. It was one of those moments where you step up and be counted or get stepped on. Thankfully I chose the former.
I am happiest when ...
On skis – water or snow – doesn't matter. Ideally with my family in tow.
The sports person that best represent me is … 
Richard Hill (former England Rugby No. 6) – nothing flash, quietly going about his business delivering high performance and inspiring those around him.
The three things at the top of my bucket list are …
1. Visit Mount Everest basecamp
2. To windsurf after work every day in the Summer
3. Learn how to play the Ukulele
 A quote I try to live my life by is ...
"Champions do extra."
All author posts