Every sports rights-holder wants to increase its audiences on social media, and events are the biggest drivers of this growth.
At Tokyo 2020, International Federations and National Olympic Committees maximised every opportunity for growth. IFs gained a total of 2.8m new followers across Facebook, Instagram and Twitter; NOCs grew their overall audiences by 4.8m (Go to #SportOnSocial for more insights)
During the recent 2020 Uefa European Championships, Euro 2020 accounts (Facebook, Instagram, Twitter) collectively grew by 4 million, its TikTok account by 4.5 million.
These figures are impressive, but meaningless unless they are properly researched after the event, insights drawn, and action taken. Higher numbers may help sponsorship teams make presentations look impressive, but long-term value comes from a deep understanding of these new audiences.
Here are five ways post-event research can help rights-holders extract value from new audiences.
Ensure sustainable audience growth
Audience retention is paramount for sustainable audience growth. By examining new/current audience interests and behaviours after an event, information can be gathered about their customer journey (and their demographics, interests, motivations). Digital/content strategies can then be created that better serve their needs.
For example, if new social media audiences watched a sport for the first time in Tokyo, hard work is required in subsequent weeks/months to retain their interest and build familiarity and trust in the brand.
Further segmentation of audience research data by market can generate insight that provides us with better contextual understanding of why/how people engage with sport. People act on and react to communications based on what's happening in their lives. We must use research to better understand local nuances to develop communications that grow audiences more effectively in markets of strategic importance (for sport development or commercial reasons).
See how we used audience research to accelerate UCI's digital and commercial performance
The easier a rights-holder makes it for people to know, like and choose its brand, the more likely it is to be successful with its own individual marketing programme.
Well-known and wealthy rights-holders tend to have most marketing success because they have the means to do this.
But every rights-holder should aim for its own individual brand to be as strong as possible – and link with its sport on a national/regional/global level. Outstanding creativity fuelled with post-event insights can help to overcome a lack of financial resource.
Audience and market research is the foundation of great creative ideas and activations. One small nugget of insight is all that's required to form the basis of a brilliant idea. After this, all you need is a fantastic team to develop and execute a great creative solution or campaign.
Discover how we used audience research and insight to drive ICF audience growth
Generate more first-party data
I think our industry is clear that owning and nurturing direct fan relationships is a vital component in a marketing strategy. Post event is a great time to get to know your audiences better, using fresh insight from the newest audiences to facilitate this.
A series of steps must be taken to grow a database of relevant individuals for direct marketing purposes. Rights-holders must first optimise fan loyalty and trust through great communications that strengthen audience relationships. Second, they have to create an exchange with audiences that gives them something of value in return for their personal data (GDPR compliant, of course!).
Such 'exchanges' can often be done through creative digital activations, often sponsored. Audiences are thus mobilised and encouraged to take action, submitting data while enabling sponsors to engage with them in mutually profitable ways.
Explore how we helped FIS engage fans and capture fan data through a creative sponsorship activation 
Retain and grow sponsorship
To retain and grow sponsorship, a rights-holder must articulate its value proposition well. This includes providing insights into its audiences of strategic importance and (among other things) explaining how it will integrate the sponsor into digital media to create meaningful awareness and engagement with its audiences.
Post-event audience research is crucial for updating (or creating for the first time) audience segments based on demographics, interests, or behaviours. This audience research can be brought to life as personas, humanising the data to help communicate the value proposition.
The same research can be used to identify new, authentic, and creative ways to integrate sponsors into communications, generating value for fans, the sponsor and rights-holder.
If, through data, you can prove to a prospective sponsor that there is a genuine interest in their product category (in relevant markets) before explaining how, where and when they can best engage directly with those audiences, the evaluation process becomes significantly easier and chances of sponsor retention / growth increase.
Read more about how we used a creative digital sponsorship campaign to further FEI fan engagement
Turn consumers into participants
Participants are the lifeblood of any sport. For both commercial and performance-pathway reasons, every sport needs as many people participating as possible. The more people taking part, the higher the chance of identifying talent for competition at the highest level.
The role of post-event audience research here is two-fold.
It provides:
1. Relevant insight to shape communications designed to enable fans to move from consumption to participation
2. An understanding of the barriers/perceptions/misconceptions that prevent people from 'giving it a go'; the #ThisGirlCan campaign is a great example of how audience research shaped a campaign that broke down barriers that have prevented women and girls taking part in physical activity
So … prepare well, enjoy your event … but don't forget to deep dive into meaningful audience research afterwards. It will clearly reap rewards and benefits.
Read more about how our #UpAgain campaign developed ice skating audiences in and out of competition…
---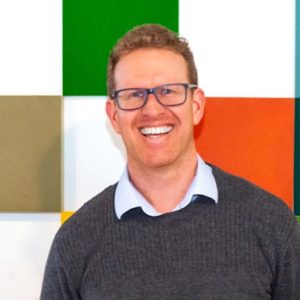 Family-man and entrepreneur. Loves a BBQ on the beach with friends (whatever the weather) as much as running across the North Downs (whatever the weather) with Meggie (my dog) by my side.
My most memorable sporting moment is … 
Spectating: the 2003 Rugby World Cup final, watching Jonny Wilkinson's drop goal sail through the posts, made better through watching it in the Walkabout bar in Covent Garden.
Participating: lining up for Auckland University Colts in my first game in New Zealand back in 1997. It was one of those moments where you step up and be counted or get stepped on. Thankfully I chose the former.
I am happiest when ...
On skis – water or snow – doesn't matter. Ideally with my family in tow.
The sports person that best represent me is … 
Richard Hill (former England Rugby No. 6) – nothing flash, quietly going about his business delivering high performance and inspiring those around him.
The three things at the top of my bucket list are …
1. Visit Mount Everest basecamp
2. To windsurf after work every day in the Summer
3. Learn how to play the Ukulele
 A quote I try to live my life by is ...
"Champions do extra."
All author posts